Inspection tour
26. February 2016
From 22 – 24 February 2016 the German Deaf Sports Federation undertook an inspection tour in Berlin together with EDSO-official Guido Zanecchia and EDSO-TD for Handball Jonny Gustavsson.
Norbert Hensen, head of the organizing committe, and his deputy Susanne Wiedemann, DGS coordinator of competitive sports, together with DGS-president Winfried Wiencek and Jürgen Schuster, chairman of the deaf sports federation of Berlin/Brandenburg, showed the sports hall to the EDSO officials and discussed the event in detail.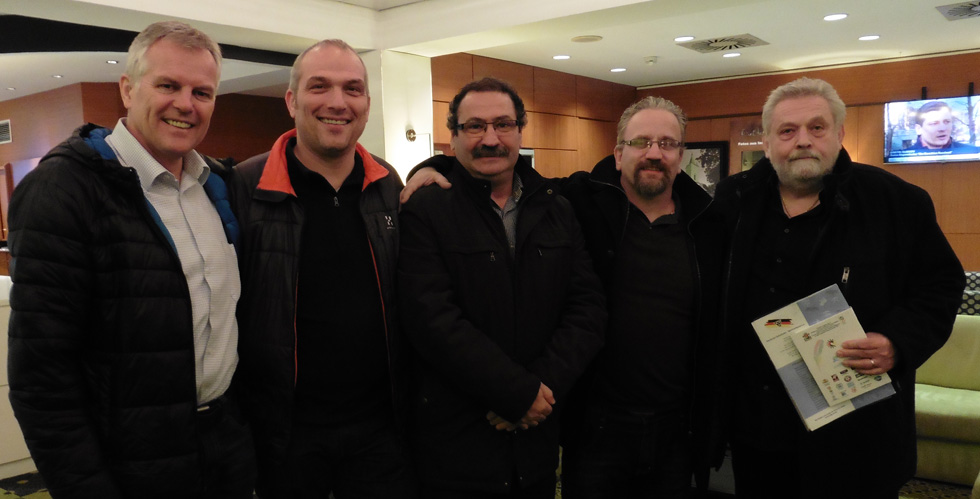 The Delegations
Zanecchia and Gustavsson could see for themselves that the venues at the Paul-Heyse-Straße and at the Velodrom are in compliance with international competition rules. The competition office and the changing rooms as well as the stands and store-rooms were examined.
A visit to the deaf- center East-Berlin was also scheduled that will probably host a come-together for all teams before the start of the competitions.
At the deaf center West-Berlin the delegation went through the extensive EDSO-checklist. Details about doping-controls, Technical Meetings and referees were discussed as well as opening- and closing ceremony.
For the draw of pools the Berlin club had invited top-swimmer Linda Neumann. Supervised by the EDSO-officials the following pools were drawn. Germany as host and Croatia as champion were automatically put in different pools according to the rules.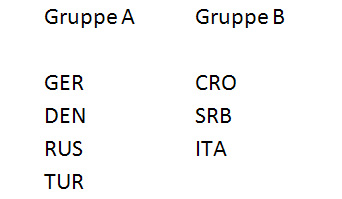 The result of draw
Berlin is ready for the European Championship.