11th Deaf Handball-EC
12. February 2016
After the overwhelming success of the hearing German handball national-team this year there is also the Deaf European Championship scheduled in Germany.
From 15 to 21 May the German Deaf Sports Association will host the EC that will be held for the 11th time, in Berlin.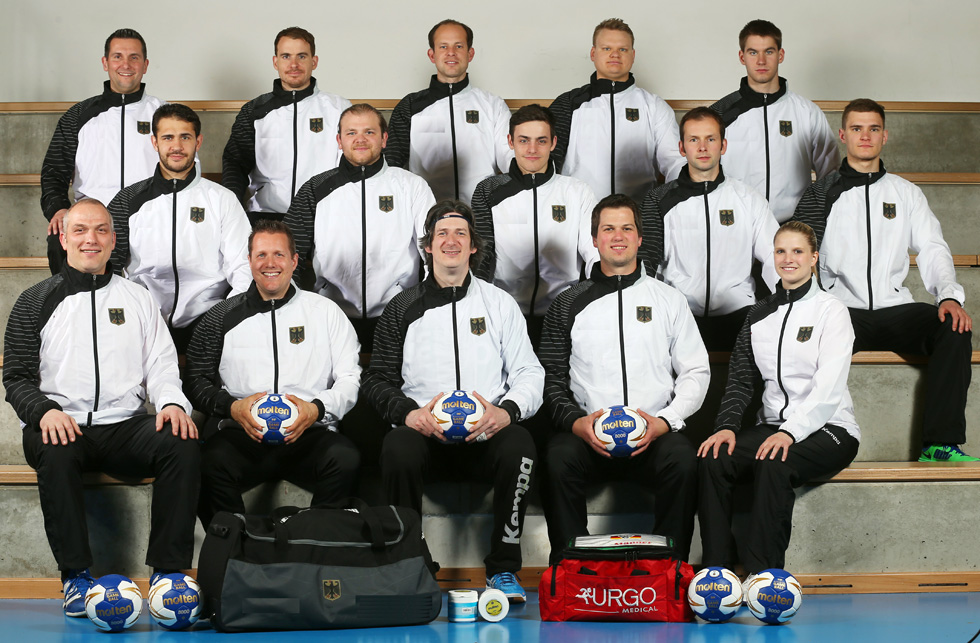 The german team
The number of participants is only 7 but with a tight level of performance. Long term rivals and new challengers will meet on the court.
Apart from Germany Croatia, Serbia and Turkey have participated regularly in the championships. Italy and Denmark have left out some tournaments and for Russia this is the first participation in a European Handball-Championship.
Favorite as in previous years is still Croatia. German coach Wolfgang Koch says the performance of the other teams will depend on their individual day's form and is hard to predict.
Handball as part of the international deaf sports program has been jeopardized in previous years after less and less countries participated in European Championships and Deaflympics in this particular sport. This even led to temporary cancellation of the handball competition from the Deaflympics program.
But the notorious resistance of the persisting national teams prevented the permanent ban and the cancellation was withdrawn.
However, there have been a lot of changes in the German team: more than half of the players are new and looking forward to their first European Championship.